While I have shared some of my personal experiences working with iPads in the classroom, I have finally had my first formal experience serving as a coach to another group of teachers who are new to the integration of iPads! Since I know these individuals are not the only ones just starting out with this technology, I thought I would share some of what we talked about, concerns that were raised, and what our next steps will be.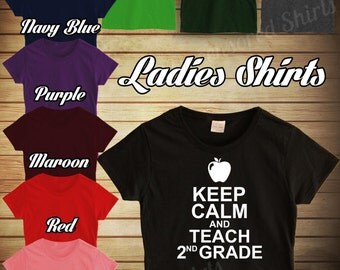 Retrieved from etsy.com
When we first sat down together we were starting with a blank slate. The questions floating around the table included...
Where do we start?
What are our goals?
What does 5 iPads in a classroom look like?
How do I manage them?
How do you teach students the rules?
The list could really go on and on. These teachers were familiar with iPads and were willing to teach themselves and seek out the information they needed to be successful with this endeavor, but were stuck at a point of many unknowns which can quickly become overwhelming. In situations like this, I tend to refer on my own guiding principle in using technology in the classroom which revolves around the idea that technology must extend, engage, or enhance a lesson in a way that would otherwise not be possible for it to be meaningful. Therefore, we chose to focus on two questions in particular, they were...
What is one curricular goal you have for your students?
Are iPads the right tool to help with these goal?/How can the iPads help you meet that goal?
By centering our discussion around student learning, rather than the overwhelming unknowns of first time integration, we were able to streamline our thought process and ensure that students would benefit from our conversations.
The answer to the first question finally came out to be that Fridays were filled with weekly assessments and due to the weekend/grading time students were not receiving meaningful feedback so they did not know what to work on. This was largely because by the time students returned on Monday many of them had forgotten the specific details of the stories they were given comprehension quizzes on and time could not be spared to complete review activities since the new week meant a new story/lesson to study. The teachers wanted to help students improve their comprehension skills through review activities directly related to assessment.
The answer to the second question was that if students could take a test on the iPads and get immediate feedback then the iPads would be a valuable tool in solving the learning issue/meeting the curricular goal. We explored some options online like
THIS
,
THIS
, and
THIS
. The group decided that there were sufficient platforms available on the iPads for student assessment. They specifically decided upon Socrative as the ideal tool for their needs. The next time we meet we will be working on some tutorials to start setting up Socrative assessments.
You can look forward to a full review of Socrative once we get started!